"The level of quality is excellent! The teachers have genuine concern for our daughter and provide a wonderful curriculum."
– Brandon Feist, General Fire Manager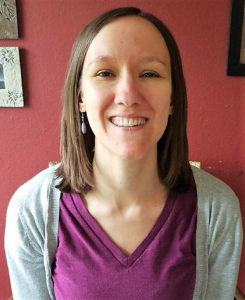 Teacher/Child Ratio: 1:4
Maximum Class Size: 7
Ages of Children: 3-12 months
Personal Background:
After I graduated from Whitworth University, I felt called to work more one-on-one with children, but wasn't sure where God would lead. I had worked as a nursery supervisor, worked overseas with children, and had been a nanny, among other things. When I started working at North Wall with infants, I quickly learned that I was gifted for this classroom and I loved it! This will be my 7th year working here with infants and pretoddlers.
Philosophy of Teaching:
I believe each child is uniquely created by a loving God. I will love each child and support them in their growth and personality. I will help them grow in their physical, emotional, social, intellectual, and spiritual development. Our classroom will be full of learning, love, and joy.
Goals for the Class:
To work closely with each family's culture to help foster each child's development
To provide a safe, warm, and fun learning environment
To show each child that they are loved, respected, and an important part of our classroom
Class Schedule:
The Infant schedule is flexible and based on the individual child's rhythms and routines.
8:00 — Arrival time and breakfast
8:30 — Free exploration
9:00 — LAP TIME & LEARNING CENTERS (Language/Literacy, Cognitive, Creative Expression, Social/Emotional and Physical)
*10:30 — OUTDOOR TIME
11:00 — Grace and lunch
12:30 — Nap time
*2:30 — OUTDOOR TIME
3:00 — LAP TIME & LEARNING CENTERS (Language/Literacy, Cognitive, Creative Expression, Social/Emotional and Physical)
4:00 — Free exploration
5:00 — Close of school