"The teachers have a beautiful way of recognizing and honoring the unique beauty of God's creation in each child. We appreciate the way they help our child to learn to read, write and think!"
–Mac Ryerse, Corporate Secretary for Potlach Corporation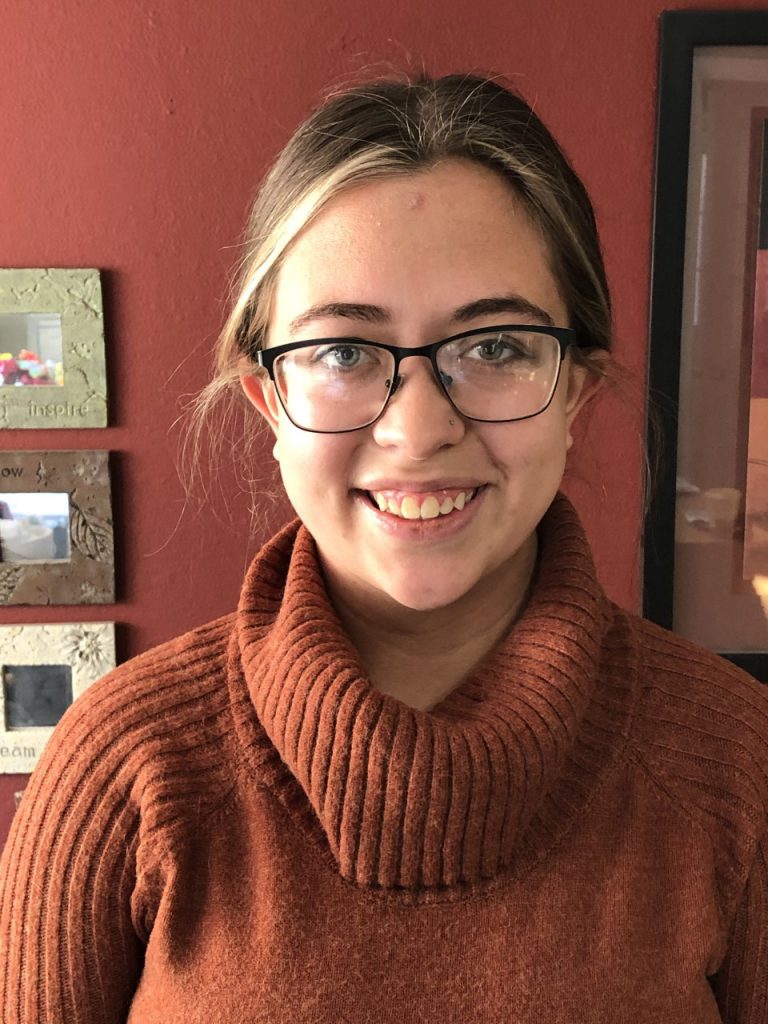 Teacher/Child Ratio: 1:10
Maximum class size: 20
Ages of Children: 3 1/2 – 6 Years
Personal Background:
I was a student here at North Wall from infants through kindergarten. I have been taking classes in early childhood education and will continue — hopefully finishing my ECE AA degree at SFCC this year. I have worked in several capacities with children, most recently as a toddler teacher for 2 years in a different facility. Family is really important to me and I'm so glad they are all here in the Spokane area so we can spend time together. We enjoy going to the family lake cabin and playing golf.
Philosophy of Teaching:
Because children learn best through play, I try to create a classroom environment rich in opportunities for creativity, critical thinking, experimentation, collaboration, and decision making. I am creating the foundation for lifetime learning, and I want to build it with the joy of discovery, satisfaction of participation, and contentment of genuine relationships.
Goals for the Class:
To create a physically, mentally, and emotionally safe environment for all who enter.
To honor each child's unique culture, interests, and needs.
To prepare each child for success in the transition to kindergarten.
Class Schedule:
8:00 Arrival, outside time
8:45 Snack
9:00 Group meeting
9:30 Learning centers, free play
10:30 Outside time
11:00 Literacy, math
11:30 Lunch; drawing, journaling, reading
12:30 Story time
1:00 Rest/jobs
2:00 Snack
2:15 Outside time
3:00 Group meeting
3:15 Learning centers, free play
4:00 Snack, free play
5:00 Close of school